Upcoming Events:
Writing Out the Loss: A Poetry Workshop Series for Times of Grief, co-sponsored by Natural Transitions and Compassus Hospice, Hosted by The Natural Funeral in Lafayette, Colorado (Aug 7, 14, 21, 28 2019): Alex Donovan, Compassus Hospice chaplain, poet, explores poetry as a means of approaching our individual losses. In this series, we'll read and discuss poetry that relates to death and loss, and write poems or prose of our own. We'll experience how the written word allows us to commemorate, honor, lament, forgive, and hold the pain alongside the beauty. Free, donations to Natural Transitions nonprofit welcome.
Writing with Cancer Creative Writing Workshop, sponsored by the Lighthouse Writers Workshop (1st and 3rd Wednesdays, 10am-10:30am, February-November 2019): UC Health Anschutz Campus Outpatient Pavilian Room 1603. Free and open to the community, geared for those journeying with cancer or journeying with loved ones with cancer. Click here for more information and to register (free)
Past Events:
Poetry & Soul Care: Stillpoint Center for Spiritual Direction Advent Writing 1/2 Day Retreat, December 15, 2018 at St. Luke's Episcopal Church, Monrovia, CA. "At the deepest level, the creative process and the healing process arise from a single source. When you are an artist, you are a healer; a wordless trust of the same mystery is the foundation of your work and its integrity."— Rachel Naomi Remen
See my blog post, "Poetry as an Act of Hospitality," a reflection following this wonderfully fun workshop.
Denver Lighthouse Writers Workshop Holiday Party, December 1, 2018: A reading to honor and highlight the various outreach programs of the LWW and a reflection on my time spent as a Writer in Residence at the Fort Lyon Supportive Residential Community in Las Animas.
Stay tuned for the chance to order a copy of All the Lives We Ever Lived, an anthology of student work from the Fort Lyon program and other Lighthouse Writers Workshop community programs!
Mother Stump Book Launch with Yak Press, August 11, 2018, 2pm-4pm; All Saints Episcopal Church, Pasadena, CA.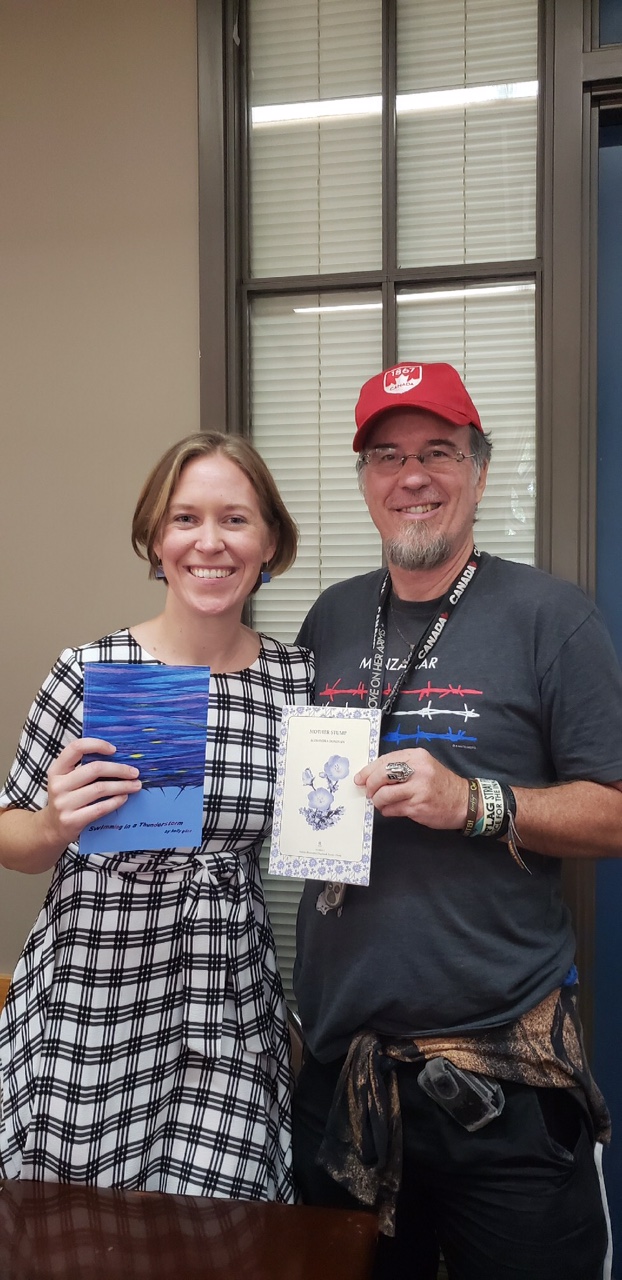 Mother Stump Book Launch, All Saints Episcopal Church
Thank you to everyone who came out to make this such a fun and beautiful event!